Sep 21, 2018
Full Show HERE: http://www.outerlimitsradio.com/remoteviewing/
Learn The Skill of Remote Viewing & Dramatically Increase Your Range of Perception
Remote viewing is a mental faculty that allows a perceiver (a "viewer") to describe or give details about a target that is inaccessible to normal senses due to distance, time, or shielding. For example, a viewer might be asked to describe a location on the other side of the world, which he or she has never visited; or a viewer might describe an event that happened long ago; or describe an object sealed in a container or locked in a room; or perhaps even describe a person or an activity; all without being told anything about the target -- not even its name or designation.
From this explanation, it is obvious that remote viewing is related to so-called psi (also known as "psychic" or "parapsychological") phenomena such as clairvoyance or telepathy. Whatever it is that seems to make it possible for human beings to do remote viewing is probably the same underlying ability that makes such things as clairvoyance work.
John Herlosky has worked for two large metropolitan police departments as a police officer and academy instructor, has been trained in SWAT tactics, and is a designated marksman. He is considered an expert in the field of human performance technologies and has spent half his life in the martial arts. He was the codirector and cofounder of the nonprofit think tank, the Institute for Evolutionary Technologies, as well as the codirector of Project Trojan Warrior II, a mind-body integration training program. He lives in Monrovia, California.
To learn more about John please visit - http://asorcerersapprentice.com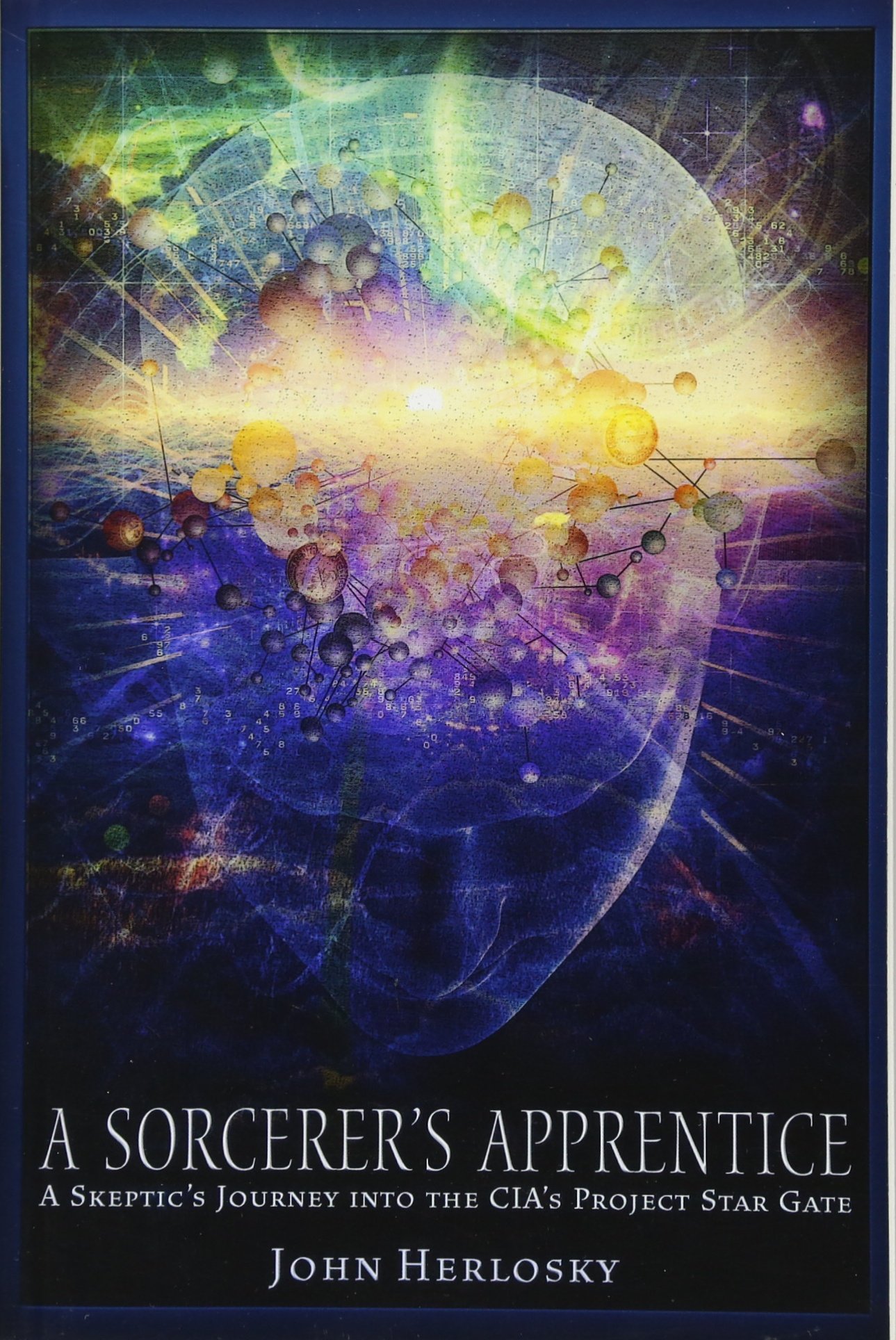 Follow the fascinating story of one man's journey into the realm of the fantastic: the CIA-sponsored psychic spies with the ability to extend their consciousness to accurately describe targets not only half a world away but to look into the future as well. It all sounded like science fiction to John Herlosky after reading an expose by former member of the CIA's Project Stargate, Dr. David Morehouse. Two years later, skeptical but intrigued by the possibilities implied, John entered the classroom of Dr. Morehouse to find out the truth—and never looked back.
Sorcerer's Apprentice is an autobiographical account of the author's experience learning the CIA-sponsored scientifically validated form of extrasensory perception called "remote viewing." The book chronicles the author's journey from interested skeptic to operational remote viewer working his first mission as well as his former life as a police officer and private military contractor. He takes you on a journey from the crushing depths and pathos of the wreck of the Titanic to the fate of a downed pilot missing for 19 years from the first Gulf War. Witness the personal turmoil as the author's long-held beliefs clash with the powerful implications of his experiences.
remote viewing, psychic spies, John Herlosky, future predictions, CIA, secret program, universal mind